Cyber Green LLC
Electronics Recycling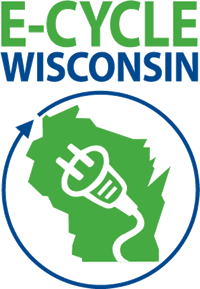 We accept anything with a cord and more
Everything in this list is FREE
Computers
Stereos
Laptops
Cell Phones
Cordless phones
Wired phones
Keyboards
Mice
Copiers
Printers
Wire
Boom boxes
Car parts
Steel Shelving
Microwaves
Cables
Cords
Speakers
Shelves
Appliances
Stoves
Dish Washers
Screen Doors
Farm Equipment
Wash Machines
Dryers
Fax Machines
Lawn Mowers
Equipment
Saw blades
Exercise Equipment
Bikes
Scooters
Staplers
Chairs
Treadmills
Elliptical Machines
Credit Card Machines
Curling Irons
Pots and Pans
Garbage disposal
Water Heater
Weight Sets
Weight Benches
Hand Tools
Batteries
Coffee Machines
Bed Frames
Screen Doors
Irons
Ironing Board
Tricycle
Faucets
Garbage disposal
Curling Irons
Lamps
Lighting
Drills
Table Saw
Tools
Chain Saw
Snow Blower
Hair Dryer
Car Parts
Kid's toys
Calculators
Flag Poles
Tillers
File cabinets
Power cords
Electric Motors
Metal Roofing
Metal Pipes
Anything Metal
Items Accepted for Recycling with a Fee
These display devices contain hazardous materials, Lead, Cadmium and other heavy metals that are hazardous to our environment and are costly to recycle. Thank you in advance!​
​
All Pricing Subject to Change Without Notice
​
$10 LCD Computer Monitor

$25 TVs or Monitors 29" and under

$50 TVs or Monitors 30" and over

$50All Console TVs,

$50 All Rear Projection TVs

$50 Bare TV tube, any size

$10 All Refrigerators and Freezers

$5 Dehumidifiers
Pickup Service
Cyber Green LLC may be contracted for pickup services to businesses, schools and individuals that require electronic recycling.
Residential pick ups start at $25.00.
Additional fees may be charged for stairs, basements, dismantling, two people required, etc.
Regular charges apply for TVs and Monitors.
Business Pick Ups vary by amount and the fees are depending on materials picked up. Please call for a quote.
Please contact us 920-246-7143 for more information and pricing regarding this service.
Data Security
All hard drives are electronically wiped and destroyed by physically shredding. This ensures complete data security.
Hazardous Waste is not collected by Cyber Green including the following items
Bio Hazards (blood, etc)

Cremation Remains

Mercury

Paint

Gasoline
​